if anyone thinks that just because only my sisters, my mom, and my grandma read my blog that i will stop writing posts then whatever. i won't because i am just having a great time. lizzy writes her favorite thing every week, so i am going to write three celebrity crushez every 2 weeks. or whenever i feel so inclined. i can't help it that i have infinite celebrity crushez!?!?!?!?! right ladies, right!
ok. right about now i am loving adam brody. i know he hasn't done anything cool for the past couple years…but i don't care. i still just love love love him! i even saw that movie "In the land of women", twice. just because it is all adam brody for an hour and half of my heart. i have been re-watching season 1 of the OC lately, and by lately i mean two months ago. i can't help it, he is just the skinniest, most perfect dreamer. fact. and he is jewish, yes please!!!!


ryan gosling. omg. used to be mormon, i can bring him back and we can get married in the temple, NBD!!!!! i totally love him in half nelson, and lars and the real girl, and remember the titans, and the mickey mouse club, jkdc (about mickey mouse club). i still like him, even though he is from canada. that is saying a lot.


last but not least. jason lee. this is probz just because i watched all the episodes of my name is earl. fyi, seasons 1,2, and 4 are good, but season 3 is the worst. also in almost famous he is so great. i love him, and his stache.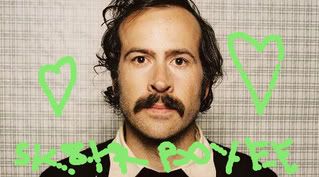 nuf said.