Tomorrow is my Grandma's birthday. This is my Grandma holding her great grandson Benjamin.


That is four generations of family. AMAZING. She is the dreamiest, best grandma ever, and I love her SO MUCH! She has helped me so much in the past…20 years, but especially in the past 3 years. When I had to move to Idaho for school, she drove me from Houston, TX to rexburg, ID. When I had to move to Baltimore she came from TX to Idaho and helped me get everything packed and sent away to MD. When I was in the hospital for surgery last semester, she came and was with me in the hospital until my Mom could be there. She is just the best grandma ever, and I want her to have the best birthday ever. She turns 75 on 4/21. My grandma is a rock of a person and I aspire to be as strong as she is!
This is last summer in Idaho the day we finished shipping all my stuff.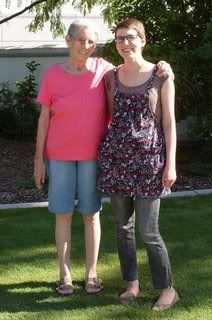 This is at Benjamin's blessing this past fall. If you are not Mormon, it is kind of like the Christening of a catholic baby, but different.


This is at Lizzy's BFA show two years ago when Ashlee, Luke and Grandma came to celebrate.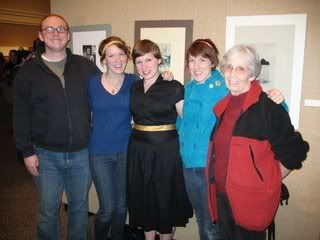 For turning 75 tomorrow, this Grandma still travels quite a bit to help all of her grandbabies across the country. She is the best.
Happy Birthday Grandma, I love you!!!!!