yall. my phone is MIA. i left it in tx because i am totz brill. obvz. jk. i left it in tx as an accident. but my mom sent it to me like the gem she is. its just in transit right now. i need new series to watch. that are good and not naughty like all the shows on cable channels.
i watched the series mercy but it got canceled after the first season, and it was almost perfect.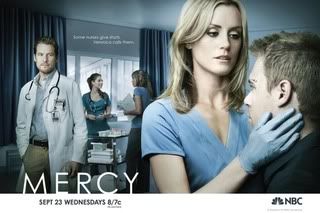 it was a show on NBC about nurses. and i freaking loved it. yes there was a lot of medical inaccuracies but i didn't mind. so what if the nurses went from working in the ICU to being an L and D nurse, and i didn't mind that the ICU would also double as an ED when it was convenient for the plot line, it was a great show. i obviously related to the crazy army veteran nurse with PTSD. james van der beek was on part of the series, and i didn't mind, ok. i said i didn't mind! the only character that i could have done without was what's her name from harriet the spy. why is that girl in so much stuff? i can pretty much do without her character in any of the stuff she is in, "17 again", "gossip girl", etc. of course the one good tv medical drama got canceled after its first season, because i guess no one cares about nurses, or watching a show about nurses. but the finale left me with so many questions. Who will Veronica end up with? Will Chloe really go to medical school? Will Sonia and Nick really stay together? Will Dr. Joe Briggs really marry into the mob?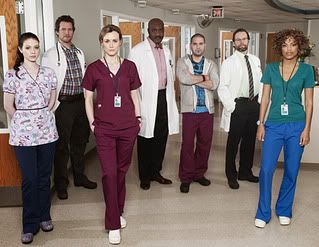 IDK IDK IDK!!!!!!!!!!!!!!!! and now i will never know. that is not okay.
Then I started watching "Lie To Me" starring Tim Roth.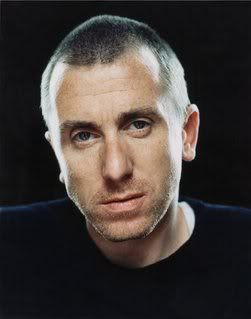 A truth drama. Who knew? I watched all there was to watch and now there is nothing left. Of course I am obvz in love with the nerdy young guy on the show that believes in radical honesty. In real life this dude's name is Brendan Hines and he is from Baltimore. So weird.
Is life in England just as crazy as the teen drama "Skins"? Crazy drug use, partying all the time, promiscuity, and mental problems? Too much going on.
Except for maybe my new real celebrity crush this week is Luke Pasqualino from season 3 of Skins. TDH (tall dark and handsome…duh) all the way. this dude is like a hott tall british version of Taylor Lautner. So dreamy. way more awesome then taylor lautner. no offense tay laut, but this dude is only one year younger than me, which makes my celeb crush way less creepy. 4 jersey shore.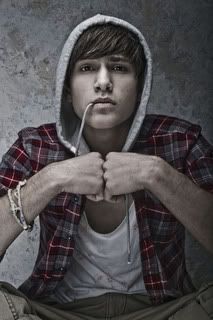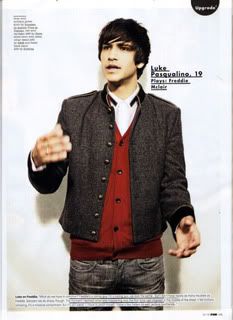 yall i have finals next week, then 1 clinical make up day and i am homeward bound. i'm sassy obviously! jk. no but seriously i get to go home for a bit. i am totz excited, and i will bring the minksta. she has been my non stop friend since i got back from tx. i think she missed me. speaking of tx, all i did was sleep, and watch instant flix on the wii, play with mickey, have pinecone sleep on me, throw finn his ball, and eat food. it was perfect. my mom got me a pumpkin pie from heaven and we had pastrami on rye. PERF!
i feel like i can't speak any spanish. whoops. i wish i could, i need to, and that is why i took the class. but…..no suerte. no suerte indeed.
love,
melissa.
PKM what do you need as a handmade christmas gift?
J-styngz what do you need?
I am already making my mom a knitted giraffe. i am saying it on the world wide web because its not a secret. she said she wanted it, and so she shall have it.
lizzy it's too close to christmas for me to make your blanket, but what else would you like?
Yall, I am taking requests for Christmas gifts. Aight?!?!?!
And also please pray that I can make a 100 on my med surg final.
love,
melissa.