when i was sick recently I had to rehydrate my fluids. I did this by playing drinking games when i was watching TV. I watched past seasons of "Top Chef", "Project Runway, different documentaries, etc.
Here were some of the rules.
Everytime ___________ happens I have to gulp my drink.
On project runway, everytime Tim Gunn would say "designers, gather round"
– when a guy would do something SUPER gay
– when someone cried on the runway
– when they said "i'm not here to make friends, I came here to win" (or the like)
on top chef
- same with the, "i'm not here to make friends"
- again with the super gay
- when marcel was a d-bag
on the documentary "the art of the steal"
- when they would say "Barnes"
- Philadelphia
- "the public needs ________"
on Parks and Recreation
- when Leslie Knope would be in someone elses business
- when tom haverford is innapprop
- when jerry does something bogus
etc. etc. etc. – needless to say they are really easy to come up with, and make staying hydrated totz doable.
when the 2nd season of top chef first came out, i remember that i was attracted to sam, the hott diabetic….but on 2nd watch i realized that i really love ilan hall. and by love, i mean in love. ilan, will you marry me?!?!?!?! he is my perfect jewish love. in the 2nd season finale he was talking about being on the beach with marcel and how he wished he was with a beautiful woman instead, and i'm like ilan i will be your beautiful woman on…no questions asked. nuf said.
i love his style, his glasses, and every-thang. newest/oldest celebrity CRUSHz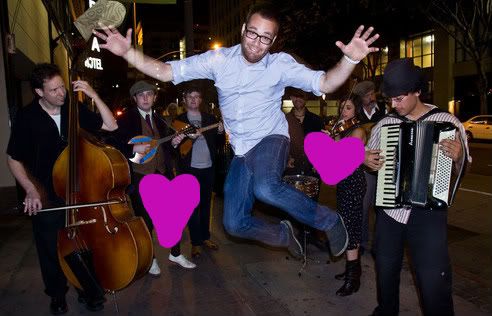 other then loving ilan hall….i am having to make up my peds clinical….omgeee i have an incomplete in the class until I am able to make up the rest of my time. :( but they are letting me make it up and i am so grateful.
please bless that i can make it through nursing school!?!?!??
i am just knitting all the time. i started color knitting and i lorve it. i am using my left hand to hold thread as well. what am i crazy!?!??!?!?! i am making a special present for a certain someone who recently moved. horay. pics will follow.
love,
melysses